Western Australia is a unique region with a unique capital city, Perth. Businesses here lead the world in resource development and export, which has turned the most isolated capital in the world into one of the richest, per capita.
WA Finance Services Pty Ltd is a wholly Western Australian finance broker based in Perth. We offer a range of finance services and products specifically geared to the unique financial needs of Western Australian businesses and individuals working in a vibrant but volatile local economy.
Our business is based on delivering local knowledge-backed advice provided by a top-tier consultancy team headed by Michael Chau.
Michael has one of the most credentialed careers in the industry with over 30 relevant qualifications gathered in over a decade of executive experience at Bankwest, Bank of WA, Capitalcorp and others.
Michael established WA Finance Services on a strong business philosophy of:
Top-tier ethics and professionalism
Personalised advice based on expert local knowledge
Strategically constructed bespoke finance packages
Competitive rates and engagement fees
Each WA Finance Services broker holds a Financial Services Diploma and the company itself is a member of:
Mortgage and Finance Association of Australia [MFAA]
Commercial Asset Brokers Association of Australia [CAFBA]
OUR FINANCE BROKER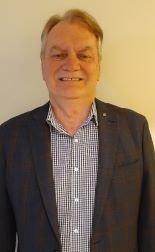 Gary Murphy
I am a fully qualified professional finance broker, with experience in all facets of commercial, home lending and equipment finance. My background is 40 years in the financial services industry, with a range of management positions held.
My focus now, is to assist my customers on all levels of finance, it may be complex or simple, but still requires a solution. I like to fully understand my client's needs and circumstances and provide a mutually beneficial outcome for them.
Outside of work, family is very important as I have 2 adult children.
Walking and travel are my passions.
If I can provide a service, please call me on 0488 172 808.